Protect your family #WDD
Diabetes doubles the risk of an early death. 1 in 2 people with diabetes don't know they have it. Learn more about diabetes today
What is Diabetes?
Normally the pancreas produces insulin (a hormone) to control your blood sugar levels. When the body cannot make or effectively use insulin, your blood sugar builds up. This is diabetes. You may experience increased thirst, increased hunger and increased frequency of urination. Excess blood sugar can damage your blood vessels. This can have long-term effects on your body leading to complications like heart disease, kidney failure, stroke and nerve damage. Poor blood circulation can lead to amputation of a limb. Eye damage may lead to blindness.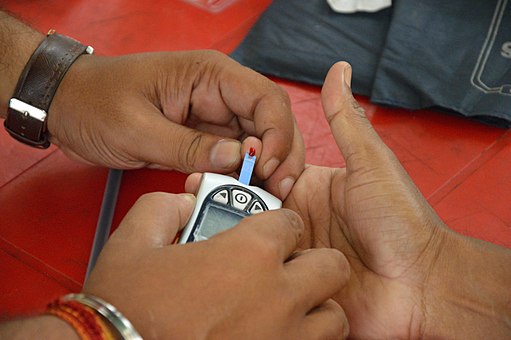 Who can get diabetes?
Anyone can get diabetes. But your risk is higher if you are:
Over 35 years of age
Overweight
Have a close family member with diabetes
Types of Diabetes
Type 1 (Juvenile diabetes) usually occurs in children or young adults.
You will need insulin every day.
Type 2 (Diabetes Mellitus) is much more
common – over 90% of cases.
Gestational diabetes occurs during pregnancy
What do I do to avoid getting it?
Do you know your weight and height? Click here to calculate your BMI (Body Mass Index)  Maintain normal body weight
Eat a healthy and balanced diet
Exercise regularly – play games (no, not on your mobile phone!)
Avoid drinking and smoking
What do I do if I get it?
If you are diabetic, don't worry: you can live a normal life. Visit your doctor and get their medical advice. Follow the mantra of FAMM (food-activity-monitoring-medication) and protect your FAMily!
Manage your diet
Get active
Monitor your blood sugar
Take regular medication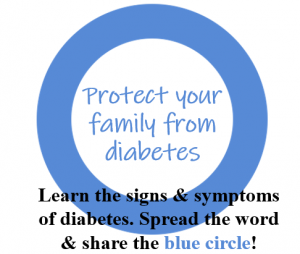 We saved my mother's foot
Mukund* was brought up by his mother,
Indira*, a strong and unusual woman.
"My mother trained as a police officer, she is an excellent archer,"
Mukund says proudly. Indira was diagnosed with diabetes. One day her anklet scratched her foot leaving a small wound.
"The wound would not heal, it kept getting bigger,"
recalls Mukund.
"We did so many tests but Ma was not getting better. I was afraid when the doctors said to cut off her foot."
Two years ago, Mukund quit his job in an IT company to take care of his mother. They travelled from hospital to hospital searching for a cure. Nobody told them that diabetes was the root cause of Indira's problem. This year, they came to CMC Vellore. Doctors and nurses explained that diabetes was restricting the blood flow to Indira's feet.
Mukund says:
"If we take control of her blood sugar levels, we can save her foot. I wish we had come to CMC earlier,"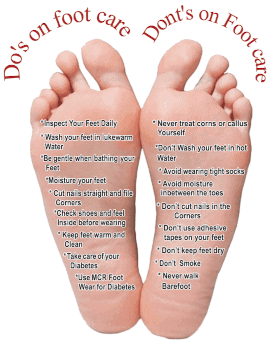 Mukund is determined not to let diabetes take his mother's foot.

"I will make sure my mother is active. We will eat healthy food at home. We know how to take special care of her feet. From today, Ma will be living with diabetes, not suffering from it."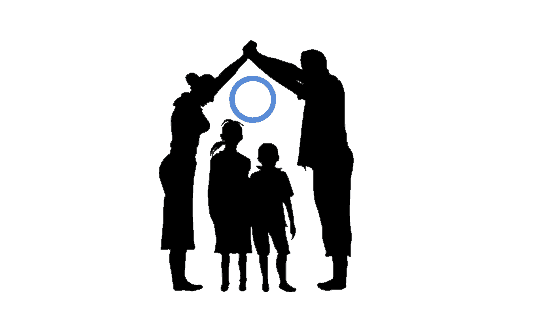 Prasad* is a bright 29-year-old entrepreneur. For the last 20 years he has been living with diabetes.
"I was only 9 years old when I was diagnosed with Type I Diabetes. My family and friends are my biggest support. For the last 20 years, CMC Hospital has been a big part of my life as a juvenile diabetic."
Prasad is disciplined in keeping his diabetes under control. He manages his diet and exercises daily to keep his weight in check. He checks his blood sugar level every day and takes his medications. regularly. He has found support from the WhatsApp group set up by CMC's Department of Endocrinology.
"Interacting with others patients who face similar challenges reminds me I am not alone in this journey. We are all learning how to live normally with diabetes."
Prasad is an inspiration to other young people with diabetes.
*Names changed
What's on your plate?
Is your family eating a healthy diet?
A well balanced Indian diet includes:
Cereals (rice, wheat, ragi, corn, pearl millet, sorgum)
Dhal & Vegetables
Milk &/or Meat &/or nuts
Fresh seasonal fruits
Our Department of Endocrinology, Diabetes & Metabolism cares for around 2,000 people with diabetes each month.
Visit our website for wellness diet charts
(Tamil, Telegu, Hindi & English)
#WDD
Join the fight against Diabetes.
Protect your family and spread the blue circle.